Are You DMG Material?
The Digital Mastermind Group (or "DMG") is a team of digital agency owners who believe in the value of collaboration and peer learning in the industry. They are leaders not only in their agencies, but in the market.
The landscape of digital marketing is changing so fast that we sometimes feel like we barely have time to breathe. Once we've put in a (long) day's work involving sales, marketing, finance, HR, admin, and 17 other things that need our attention it's almost impossible to consistently find the time to work on the business, rather than in it.
That's why groups like the DMG are so critical to our growth as agency owners. By spending time with other agency owners, we learn how to approach challenges in new ways. We pick up tips and tactics that we never knew existed. We get exposed to tools and technologies that we otherwise wouldn't have time to research.
Most importantly, we confirm that we are not alone.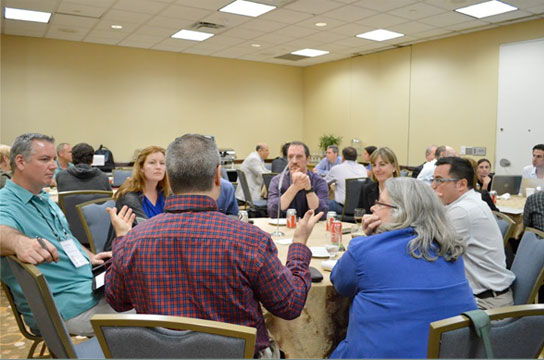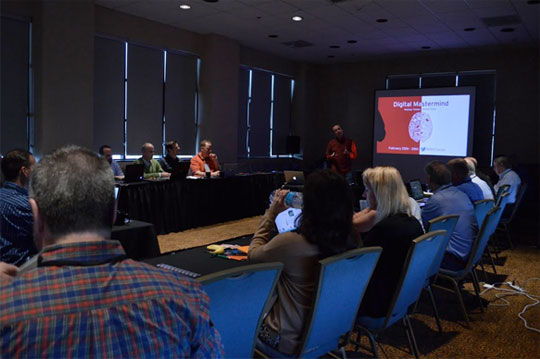 The DMG is made up of digital agency owners who want to help each other. Members come from all over the U.S. and serve different markets and geographies. DMG member often do business together, partner up for bigger opportunities and share resources.
We communicate and help each other year round through a private, moderated Slack channel that is free to join. We also hold occasional webinars throughout the year with industry experts as presenters.
Once a year we get together in person for a meetup during which we spend 2-3 days together in an intensive mastermind event that pushes us all forward and helps us make great leaps in our agencies. We cover topics like sales, marketing, tech, finance, HR, and more. These events normally consist of 1-2 keynote speakers, round table discussions, and BarCamp (which is everyone's favorite part).
Most members report that the DMG events are the most valuable events they attend all year.
If you're tired of doing it all alone and you are ready to join a group of brilliant digital agency owners who are ready to help you with your business challenges, consider joining the DMG.
There is no fee to join but it is approval, only. The best place to start is to request access to the private channel. From there, we will reach out to discuss it more with you. You can also contact us with any questions.
See you on the inside.